Marsha & Mikey pups 1 week old...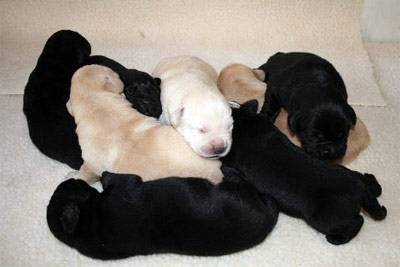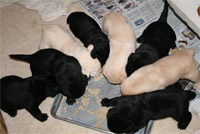 3 weeks old and enjoying their first puppy food meal!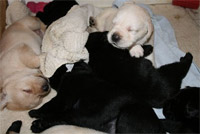 As soon as their bellies were full they fell fast asleep!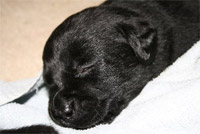 ...a little black beauty!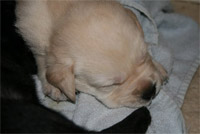 ...and a handsome yellow!
The above litter was born on November 14th, 2008. 8 healthy pups, 5 black girls, 2 yellow girls and 1 yellow boy! Great job by Mom...